A delegation of Italian school leaders visited preschool classrooms through university lecture halls in San Francisco this spring to gain firsthand accounts regarding evidence-based practices that produce equitable student learning outcomes in a post-COVID-19 pandemic environment.
The Italian educators' work included observations and interactions with students, parents, paraprofessionals, teachers, school leaders, university professors, community-based organization representatives and educational representatives from the Italian Consulate in San Francisco.
The group that traveled to San Francisco represented the largest school network in Italy, called Senza Zaino, which includes more than 700 institutions from preschool to middle school. This network of schools is 99% public and covers every geographic region of Italy. 
Beside the onsite learning experience, the Senza Zaino school network will be using the experiences of a San Francisco school, reflected in the book "Transforming Sanchez School: Shared Leadership, Equity, and Evidence" as a professional development tool for supporting effective school leadership in their schools.
The book, written by Raymond R. Isola, a former principal and a director of the United Administrators of San Francisco, Emeritus, AFSA Local 3E, and educational researcher Jim Cummins, is the result of a 20-year collaboration, documenting how Sanchez Elementary School successfully implemented evidence-based instruction to transform the learning experiences of students from a low-income and linguistically diverse community in the Mission District of San Francisco.
"Transforming Sanchez School" recently received a very favorable review by Anita Caduff, then a Ph.D. candidate at the University of California, San Diego that was published in the Bilingual Research Journal of the National Association for Bilingual Education (NABE). "Transforming Sanchez School" has been translated into Italian and will be published and distributed this year. The traveling delegation has been editing the book's content to ensure its relevance to their cultural, educational, economic and political context.
The Senza Zaino network has been identified by the Organisation for Economic Co-operation and Development (OECD) as a best practice for school improvement within the European Union. OECD is a unique forum where the governments of 37 democracies with market-based economies collaborate to develop policy standards to promote sustainable economic growth.
The Italian delegation consisted of three school leaders:
Dr. Vanda Mainardi, a principal in the small city of Brescia, with more than 1,700 students. She teaches part time at Brescia University in the Education Department. 
Dr. Salvatore Lentini, a principal in Bergamo with more than 1,200 students. He is an adjunct professor at Bergamo University in the teacher preparation program. 
Dr. Marco Orsi, the founder and president of the Senza Zaino national school network. Orsi is a retired school principal from Tuscany. He currently serves as an adjunct professor at the University of Florence in the Sociology Department.
Both Brescia and Bergamo were among the most severely impacted cities in Italy during the pandemic, with more than 200,000 deaths, mostly affecting the community elders. This invaluable human loss is greater than the number of deaths during World War II.
The schools are playing vital roles for healing and rebuilding families and communities after their tragic losses. The Cultural Ministry of Italy recognized these two cities as the cultural capitals of Italy for 2023. This recognition, coupled with a vibrant social service network that includes schools from infant/toddler to university levels, are helping create and revitalize funds of resiliency across both cities for children and adults. There is a slow and steady renaissance occurring across these cities.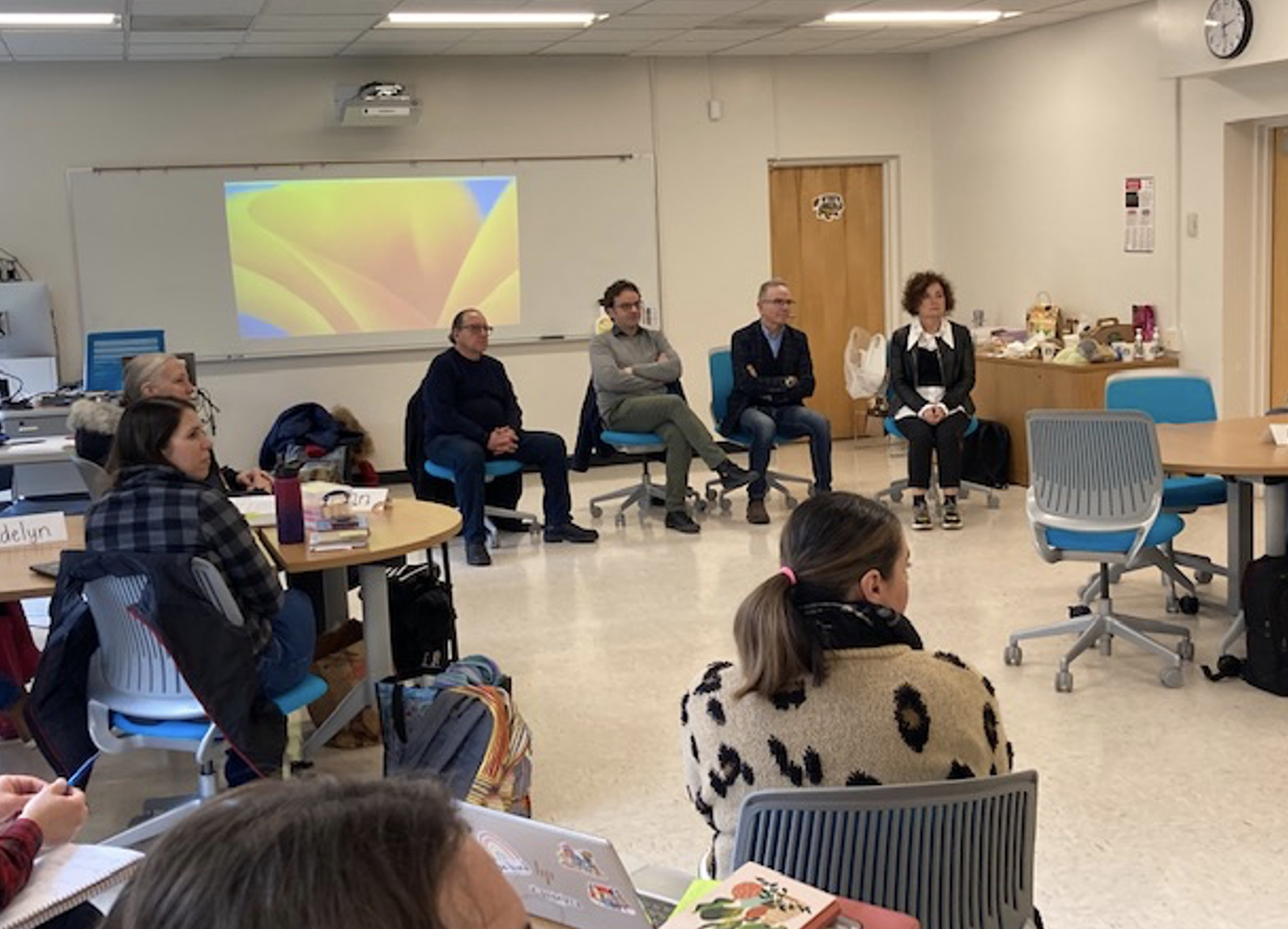 Raymond Isola and Italian school leaders conducting a discussion at San Francisco State University with graduate students enrolled in the school leadership program.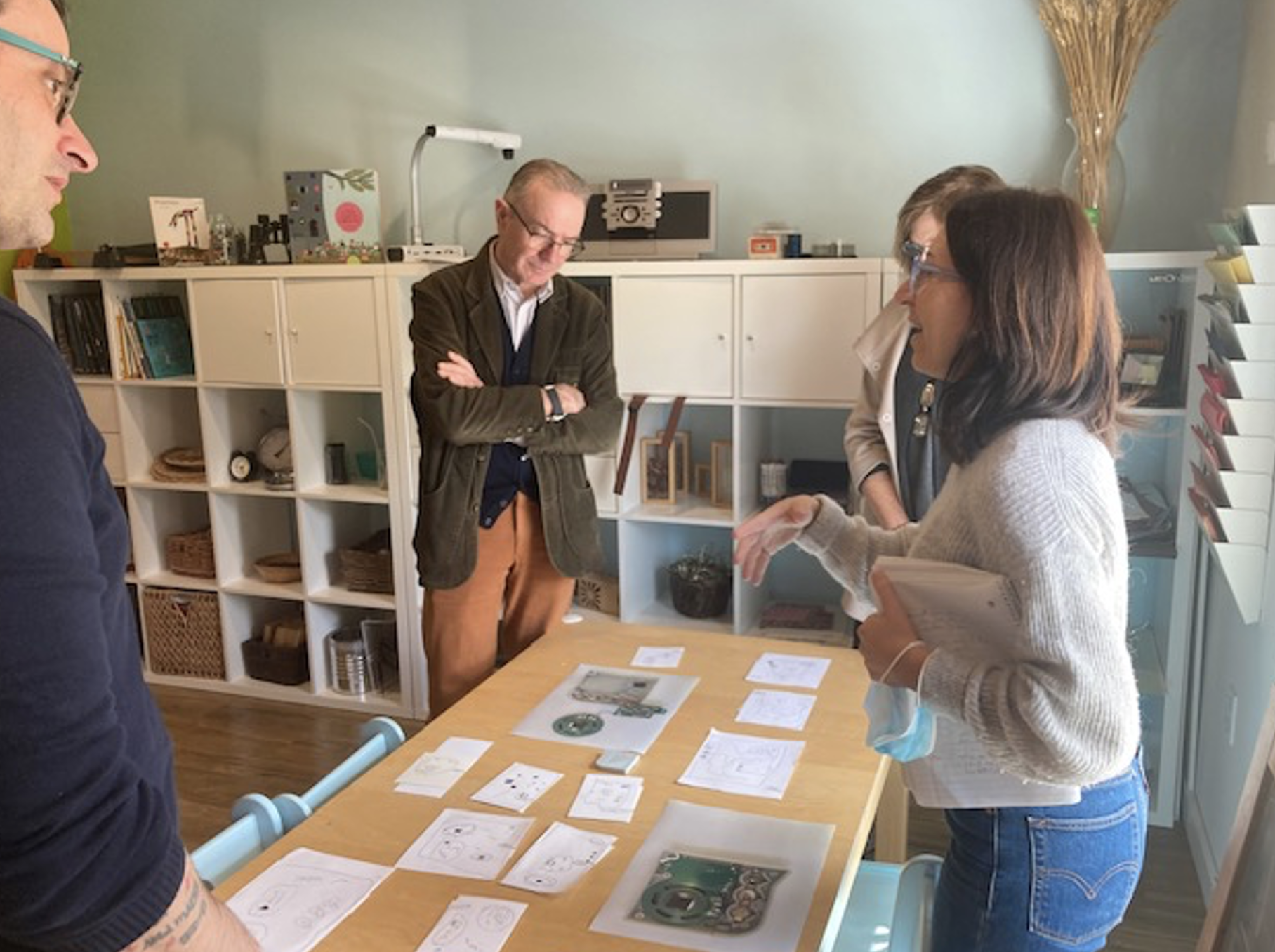 Dr. Salvatore Lentini and Dr. Marco Orsi listen to preschool teachers discuss their research finding by using cycles of inquiry. Teachers explained how their weekly participation in cycles of inquiry informed them as to how and what students were learning, as well as for planning next steps in the teaching learning process.
Dr. Vanda Mainardi, Dr. Vincent Matthews and Dr. Marco Orsi at SF State, where Dr. Matthews is an adjunct professor in the school leadership program.